Historic Photo Scanning: "Miami Memories: The Early Years"
Monday, Jul 23, 2018 from 5:00 PM to 7:00 PM - English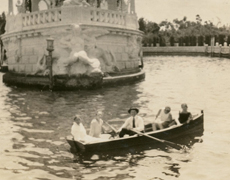 Vizcaya hosts historical photo scanning session for "Miami Memories: The Early Years"
The Miami Herald to document Miami from 1800 to 1939 for new book.
The Miami Herald has partnered with local historical societies, universities, and the Miami-Dade County community on a new hardcover pictorial history book, "Miami Memories: The Early Years."
The community is invited to participate in this unique project by bringing photos taken in the Miami-Dade County area between 1800 and 1939 to Vizcaya Museum and Gardens.
Photos will be scanned on-site and given right back. A simple photo submission form is required for each photo (maximum 10 photos per family). Forms and submission guidelines are available at Miami.PictorialBook.com or may be picked up at The Miami Herald (3511 NW 91 Avenue, Miami, FL 33172).
The July 23, 5:00 p.m. session at Vizcaya will be held in the Mechanic's Shop in the Vizcaya Village, located at 3250 South Miami Avenue, Miami, FL 33129. Additional sessions will be held at other area historical organizations from July 24 through July 29 and can be found at pediment.com.
Private collectors may call 360-723-5802 to arrange an appointment.
Location
Vizcaya Museum and Gardens 3251 South Miami Avenue, Miami, FL 33129 (Map)
Contact Information
305-860-8451
305-860-8431