New Mount Olive Baptist Church 1918-2018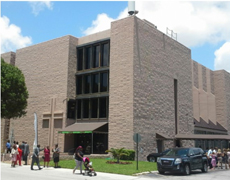 The Fort Lauderdale Historical Society, proud steward of our community's past by making our heritage accessible and engaging to residents and visitors, will highlight the centennial of one of the region's historic landmarks with the opening of "New Mount Olive Baptist Church 1918-2018: Celebrating 100 Years of Worshipping God, Serving Humanity and Embracing our Community" exhibit on Saturday, August 11, at 2 p.m. The exhibit will remain on display through Friday, September 28, at The New River Inn on the Fort Lauderdale Historical Society Campus (231 SW Second Avenue).
General admission ($15 for adults; $12 for seniors and $7 for students through age 22 with a valid student ID). Admission is free for members, military and children ages six and under.
Location
Fort Lauderdale Historical Society 219 Southwest Second Avenue, Fort Lauderdale, FL 33301 (Map)
Contact Information
Goodman Public Relations
954-446- 0807