World Out Games
Wednesday, May 31, 2017 various times - English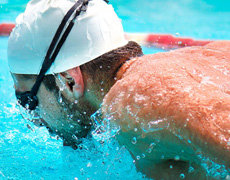 In 2017, thousands of participants, spectators and thought leaders from around the globe will converge on Miami for World OutGames IV. This 10-day event will bring to life more than 450 events across three areas: Sport, Culture and Human Rights.
World OutGames Miami will challenge you physically, stimulate you intellectually and enliven you emotionally. Be part of it all, and leave transformed for the better – in your mind, your body and your heart.
The Opening Ceremonies will kick-off the 10-day event, making its US debut with athletes, participants, thought leaders and spectators May 26 through June 4, 2017. Produced by Jack Nolan & The Impression Group, Inc., the Opening Ceremonies will wow audiences featuring performances by dance music legend Kristine W, pop R&B singer and American Idol finalist David Hernandez, Miami's Latin icon, Tito Puente Jr. and his band and Envee.
Location
Miami Beach Various Locations, Miami Beach, FL N/A (Map)
Contact Information