"Jazz at MOCA" Series Schedule
Friday, Dec 28, 2018 at 8:00 PM - English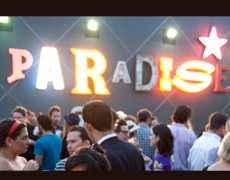 Free Outdoor Monthly Concert Series in North Miami.
The Museum of Contemporary Art North Miami (MOCA) is proud to feature renown jazz musicians as part of its monthly "Jazz at MOCA" series. Guests will dance under the stars to the soulful sounds of a different performer on the last Friday of every month.
Each of the featured artists comes from different geographical and musical backgrounds with versatile talents ranging from flautists, saxophonists, guitarists, and singers, delivering sounds of jazz from all over the world. The wide variety of talent ensures that every "Jazz at MOCA" is a unique experience.
Show more >>
The full 2018 artist line-up includes:
June 29: Julio Montalvo.
July 27: Dr. Ed Calle.
August 31: Elsten Torres.
September 28: Nestor Torres.
October 26: The Tal Cohen Jazz Ensemble.
November 30: Ashley Pezzotti Jazz Quartet.
December 28: The Miami Big Sound Orchestra.
The public is invited to enjoy the rhythms of the featured artist, rain or shine. Guests may also enjoy MOCA's current exhibition from 7 – 10 p.m. by donation.
Location
Museum of Contemporary Art, North Miami 770 NE 125th Street, North Miami, FL 33161 (Map)
Contact Information