Race by David Mamet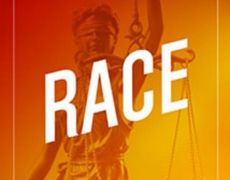 Directed by Lowell Williams.
Multiple award-winning playwright/director David Mamet tackles America's most controversial topic in a provocative new tale of sex, guilt, and bold accusations. Two lawyers find themselves defending a wealthy white executive charged with raping a black woman. When a new legal assistant gets involved in the case, the opinions that boil beneath explode to the surface. When David Mamet turns the spotlight on what we think but can't say, dangerous truths are revealed, and no punches are spared.
Show more >>
CAST
Christopher Dreeson
Timothy Gore
Keith Oliver
Trittney Huzzie
Tickets: $25 - $30
Tickets available online or at the door. Box office opens 60 minutes before showtime.
Location
Main Street Playhouse 6766 Main Street, Miami Lakes, FL 33014 (Map)
Contact Information
305-558-3737