The Forbidden Fruit: Object of Desire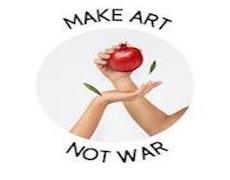 A collaboration between Arts Connection Foundation, Food of War US, and the Fuentes Angarita Collection, will showcase, alongside an array of international artists, The Forbidden Fruit: Object of Desire a multidisciplinary exhibition revolving around the theme of the pomegranate as the most sumptuous and enigmatic of the forbidden fruits, with contemporary applications to culture, art and social policy.
Show more >>
Featuring photography, video art, installation, and performances, The Forbidden Fruit evokes questions about the mystique and allure of the pomegranate, with its luscious wine-red hue, seeds bursting with flavour, and a history steeped in both temptation and artistic inspiration. The pomegranate has long held a unique place in our collective imagination. This remarkable fruit, once believed to be the forbidden fruit of the Garden of Eden, has transcended its biblical origins to become a symbol of sensuality, culture, and creativity.
Being intrinsically intertwined with themes of gender and sexuality, the pomegranate serves as a potent visual symbol, herein challenging the various conventional notions being currently utilised to negatively target the LGBTQ+ community via harsh legislation.
The exhibition brings together a diverse selection of collaborators whose work aim to highlight how the pomegranate has fuelled the creative fires of countless individuals. Its rich history and sensuous appeal make it a canvas onto which artists project their interpretations of beauty, desire, and temptation; From the delicate depictions in Botticelli's "The Birth of Venus" to the abstract interpretations by Picasso.
About Arts Connection Foundation
Created in 2006, Arts Connection Foundation (ACF) is a non-profit organization. ACF has the purpose of being a platform to promote diverse and unique events that explore fundamental topics facing contemporary society. We offer an inclusive, collaborative space to provide the community cultural knowledge, cultural awareness, and cultural sensitivity.
"Our vision is transforming communities and building citizenship through creativity, cultural practices, and also by bringing art into urban life."
About Food of War (FoW)
Food of War, a non-profit organization, endeavors to raise awareness about the impact of civil, cultural, and private conflicts in societies across the globe. They champion artists who use food as both a message and a medium, urging viewers to perceive food as a symbol of meaning and expression extending far beyond mere sustenance. In their art exhibitions, the pomegranate takes center stage as a potent symbol, representing the profound connections between food, culture, and the human experience.
About the Fuentes Angarita Collection
The FAC is a culmination of years of social practice work via critical proposals addressing national (Venezuelan) issues, relating to social flaws, politics, economics, migrations, and the changes/tensions of censored art that addressed the failure of the modern utopia.
After years of support to emerging artists, FAC was founded with the purpose of collecting the works of artists who explore the construction of identity, new aesthetics of representation, and the creation of new paths in the threats of political systems.
Location
Arts Connection Foundation Gallery Space 676 NW 23rd St, Miami, FL 33127 (Map)
Contact Information
Rodrigo Vargas