"Biosphere-Noosphere" Miami Art Week Opening Reception
Sunday, Nov 27, 2022 from 12:00 PM to 5:00 PM - English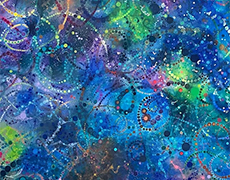 Celebrate Art Basel Miami 2022 at Etra Fine Art's Miami Art Week Opening Reception. Mid-career to establish artist group show featuring paintings, sculptures, poetry, and more. Free, but RSVP required.
"Biosphere-Noosphere" during Miami Art Week coincides with the return of Art Basel Miami Beach 2022. Guests will deepen their understanding of Vladimir Vernadsky's revolutionary theory through paintings, sculptures, poems, writings, music, and mixed media. Participating artists include: Jesse Allen, Douglass Freed, Claudia Hakim, Yoko Iwanaga, Juan Raul Hoyos, Titi Kerndt, Jorge Olarte, Karl Pilato, Andrea Dasha Reich, Claudia Quacinella, Lina Sinisterra, Betsy Stewart, Rose Umerlik, Rafael Valdez, Yigit Yazici, Hugo Zapata, and Ronny Vayda, among others.
Opening Reception: Sunday, November 27th from 12:00-5:00 pm
Exhibition continues through the end of January 2023. By appointment.
Location
Etra Fine Art 6942 NE 4th Ave., Miami, FL 33138 (Map)