American Rustic - Kings Point Theatre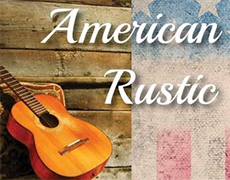 A concert featuring uniquely American music and instrumentation. Country and Folk music have evolved into sophisticated art forms, fostering the emergence of highly skilled instrumentalists and uniquely emotive singer-songwriters. Featuring the heartfelt lyrics and soulful harmonies of some of the most beloved Folk, Country, and Folk-Rock icons, including Peter, Paul, and Mary, Joan Baez, Bob Dylan, Arlo Guthrie, Bonnie Raitt, Crosby, Stills and Nash, and more.
Premier: $269, Preferred: $239, Standard: $209, Value: $159.
Location
Kings Point Theatre 7000 West Atlantic Avenue, Delray Beach, FL 33446 (Map)
Contact Information
800-716-6975