Members' Preview: Deconstruction
Saturday, Jul 14, 2018 from 3:00 PM to 4:00 PM - English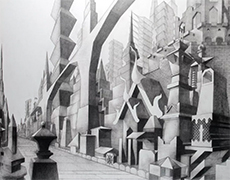 Please join us for a preview of Deconstruction: A reordering of life, politics, and art. Amy Galpin, Chief Curator, will be joined by artists featured in the exhibition for an exclusive meet and greet with members followed by our Members' Reception.*
Deconstruction: A reordering of life, politics, and art presents the work of twelve Miami-based artists who interrogate varying notions of deconstruction in their work. By taking apart ideas and processes, they create mechanisms through which life, politics, and art can be re-examined.
Show more >>
Deconstruction features work by: Eddie Arroyo, Zachary Balber, Frida Baranek, Christopher Carter, Yanira Collado, Gonzalo Fuenmayor, Pepe Mar, Glexis Novoa, Sandra Ramos, Leyden Rodriguez-Casanova, Jamilah Sabur, and Frances Trombly.
The exhibition opening is free and open to the public. Members of the museum gain exclusive access to our Members' reception, with refreshments, wine, and beer.
Location
Patricia & Phillip Frost Art Museum 10975 SW 17th Street, Miami, FL 33199 (Map)