Won't You Be My Neighbor?
Jun 22, 2018 to Jun 28, 2018 - various times - English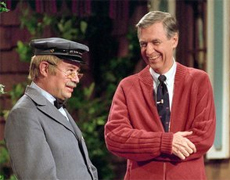 Academy Award-winning filmmaker Morgan Neville's (Twenty Feet From Stardom, Best of Enemies) latest documentary takes an intimate look at America's favorite neighbor: Mister Fred Rogers. A portrait of a man whom we all think we know, Won't You Be My Neighbor? is an emotional and moving film that takes you beyond zip-up cardigans and the land of make-believe, and into the heart of a creative genius who inspired generations of children with compassion and limitless imagination.
Location
Coral Gables Art Cinema 260 Aragon Avenue, Coral Gables, FL 33134 (Map)