Our Team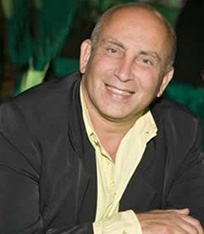 Harvey J. Burstein
The chair of the Miami Beach Arts Trust and founder and publisher of miamiartzine.com. Harvey J. Burstein is the director of the Burstein Family Foundation and has been prominent in the Miami art scene for many years. He co-founded the Miami Gay and Lesbian Film Festival and has worked closely with Art Center/South Florida and SAVE Dade, Ballet Gamonet Maximum Dance, First Night, Florida Room Film Festival, Lavender Footlights, Miami Light Project, Miami Performing Arts Center Legacy Plaque Project, New Israel Fund, New Theater, Pridelines Youth Services, South Florida Dance for Life, South Beach AIDS Project, Swim for Life, Theater League of South Florida, Weitzman Institute of Science in Israel, Carbonell Awards Committee, and the CAJE Miami Jewish Film Festival. His several honors include the Horizon Community Service Chicago Community Spirit award, the Miami-Dade Gay & Lesbian Chamber of Commerce Leadership and Support Awards and the Ambassador of the Arts Unsung Hero Award.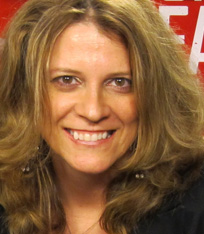 Michelle F. Solomon
Michelle F. Solomon, M.A., is the editor of miamiartzine.com. She is also theater critic for miamiartzine.com and theater critic for Florida Theater On Stage. She's a member of the American Theater Critics Association and the Florida Film Critics Circle.
A graduate of Emerson College, Boston, Mass., with a masterís degree from the State University of New York, Michelle has been arts editor at major and mid-sized newspapers, including executive arts editor of the Albany (N.Y.) Times Union and assistant features editor/entertainment at The Detroit (Mich.) Free Press. She was an on-air entertainment reporter and managing editor of new media for NBC affiliate, WDIV-TV, Detroit, and executive producer of new media at ABC affiliate, Miamiís WPLG-TV, Local 10.
She is currently a syndicated movie reviewer for Internet Broadcasting/Local10.com, and is managing editor of Fisher Island Magazine, editor in chief for International Publishing Concepts, and Chief Content Officer of Editorial Content Providers, LLC., a company she owns that is a content provider for luxury publications and online media.
Michelle is also a feature writer for Broward Health magazine and Nova Southeastern University's Lasting Impressions and Horizons magazines. In her spare time, she performs stand-up comedy. No, she never sleeps.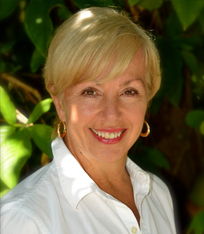 Cameron Basden
Cameron Basden is miamiartzine.com's dance writer. Basden has had a career in dance spanning more than thirty years. She served as Ballet Master and Co-Associate Director of The Joffrey Ballet from 1993-2008 and Director of Dance at Interlochen Center for the Arts from 2009-2015.
Basden was a muse for Gerald Aprino in the creation of his ballets and she has staged ballets by Ashton, Cranko, Massine, Nijinsky and Nijinska as well as more contemporary works. She brought to fruition the first Joffrey summer intensive in Chicago leading to the development of the Joffrey Academy.
She worked on the PBS filming for their Dance in America series of The Joffreyís production of Billboards, and oversaw the filming and staging of the ballets in Save the Last Dance. As a performer with Joffrey Ballet, Basden danced in a variety of styles by such choreographers as Sir Frederick Ashton, George Balanchine, John Cranko, William Forsythe, Paul Taylor and Twyla Tharp. Roles were created on her by Mark Morris, James Kudelka, Laura Dean, and Choo San Goh to name a few.
Television credits include the Dance in America series Homage to Diaghilev and The Search for the Rite of Spring. In 2003 she portrayed herself in Robert Altmanís movie, The Company. Basden serves on the board of The Gerald Arpino and Robert Joffrey Foundation and is the main repetiteur.
Ed Fisher
Ed Fisher, M.D., moved to Miami Beach in September 2012 after a long and fulfilling career as a pediatrician in Minneapolis, Minnesota. Having attended the University of Miami School of Medicine and residency training at Jackson Memorial Hospitals, the relocation was a return home.
Ed and his partner, Paul Petrella, are thrilled to be a part of the vibrant Miami community. They had the good fortune of meeting Harvey Burstein, founder and publisher of miamiartzine.com through a mutual Minneapolis friend. Understanding Ed's passion around food, Harvey generously offered him the opportunity of joining the MAZ team as food commentator. Describing the taste, flavors, presentation, and overall sensuality of the culinary experience is a delight.
Ed and Paul enjoy the many options the arts and cultural milieu of Miami offer. Recently Ed has served as a member of several committees at his condominium on South Beach. He also volunteers at Ronald McDonald House Charities with their standard poodle who has been certified as a therapy dog. The South Florida climate has offered Ed and Paul many opportunities in their recreational pursuits that include jogging, cycling, and stand up paddle boarding on Biscayne Bay.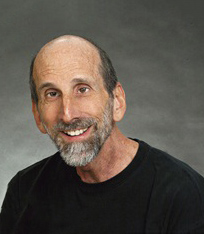 Steve Gladstone
Steve Gladstone, a native Floridian, has been working as a professional actor since 1974 and has been featured on regional stages throughout the Southeastern United States. A member of Screen Actors Guild since 1979, acting as SAG Florida branch President since 2002. He is currently co-president of the Miami Local for SAG-AFTRA. He continues to serve on the National SAG Performers with Disabilities Committee. Also a member of Actors' Equity Association. Steve is also a playwright and lyricist whose collaborative work, South of the North Pole, received the 1999 ASCAP Musical Theater Award. He has also produced two wonderful children, George and Jennifer. When he was seventeen, he was diagnosed with a rare genetic eye condition called Retinitis Pigmentosa (RP) and gradually went totally blind by the age of thirty. "You're either a fighter pilot or a target and I chose pilot. I don't consider myself disabled--I'm just blind." Steve currently writes music reviews for http://www.miamiartzine.comand is the in-house blogger for www.insightfortheblind.org promoting literacy through the reading of audio books and magazines for blind and physically handicapped adults and children.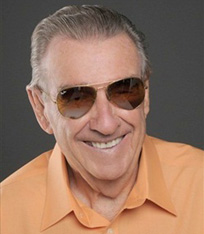 Roger Martin
Born and educated in New Zealand. Journalist and radio announcer. Fighter pilot Royal Canadian Air Force. Eastern Air Lines Captain. Actor: AEA, SAG (council member), AFTRA. Playwright: DGA. Carbonell Judges' Committee six years. Carbonell Awards Show Co-producer and MC. Fifty plus years Miami-Dade resident. Member: American Theater Critics' Association.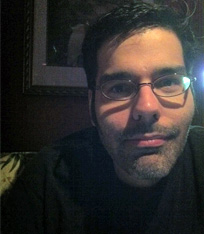 Ruben Rosario
Born and raised in Puerto Rico, Ruben's love affair with the moving image began at an early age, even after refusing to play Winnie the Pooh at his first-grade graduation. Reviewing gigs at the University of Akron's The Buchtelite and The University of Miami's Miami Hurricane gave way to a six-year-stint as a program consultant for the Miami Gay & Lesbian Film Festival. For over 16 years he has turned Miami's suburban housewives into foreign-film fanatics behind the counter of several Blockbuster stores. This Disney freak and longtime Michael Bay foe has been a Miami resident since 1995. An occasional participant on the Stonewall Live podcast and a regular contributor to miamiartzine, SunPost Weekly and Beached Miami, he became a member of the Florida Film Critics Circle in 2011. And yes, he liked Terrence Malick The Tree of Life much more than you did.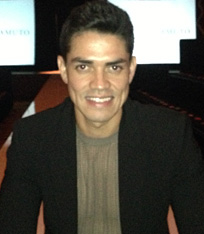 Heber Siqueiros
Heber Siqueiros is an event planner and graphic designer based in Los Angeles and Miami. With eleven years of experience in design, Heber has developed his business in event planning and graphic design consulting to non-profit organizations, corporations and individuals.
He has a bachelorís degree in Arts and Design. He worked as Project Coordinator for Tigertail Productions, a non-for-profit arts organization that is known as Miamiís pioneer of arts and culture. Heber was responsible the organizationís administrative support and specific project coordination, including event/concert planning and execution, artist hospitality, marketing and promotion, social media, program development and much of the graphic design work. Heís currently Tigertailís Director of Communications.
In 2009, Heber founded LGB2NETWORK, a LGBT Long Beach based networking organization that emphasizes community engagement through social events. Additionally, Heber has produced a week-long event seminar for the past three years for Macyís including fashion shows and dinner galas, he also has coordinated events with businesses such as Commerce Casino, Vince Camuto, Gucci, Variety Magazine, The Queen Mary, Hotel Maya, Renaissance Hotels, the Museum of Latin American Art, The Long Beach Museum of Art, and Long Beach Film Festival, among others, and has worked with public figures and artists such as Meiko, Kristina Wong, Mark Montano, Dragan MrDja, Kathy Griffin, Tony Martinez, Ronnie Kroell and the cast from International City Theater.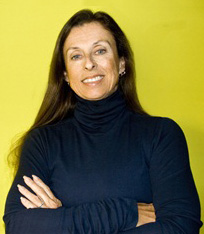 Irene Sperber
Irene Sperber grew up in Maine, and quickly expanded her life to include blocks of time living in New York, Hong Kong and London before settling in Miami for the past 20 years. Irene has spent several months of the year in NYC for the past 30 years. A life long artist, the creative path has meandered through art-to-wear, pen and ink drawing, collage and ultimately photography, exhibiting in venues both locally and internationally. Free lance writing and essays now take precedence. Outside interests include hiking, biking and exploring back streets and hidden enclaves unsullied by modern life.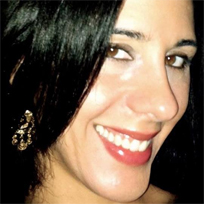 Monica Torres
Monica Torres was born in Cuba and moved to the Canary Islands with her family at ten months of age. After living the first three years of life in Spain, she moved to Miami, where she grew up. Having lived and studied in St. Maarten and New York City, Monica now calls Miami home. For the past three years, she has focused her journalistic, non-fiction writing on the cityís arts and culture scene. She has also published articles in the Miami New Times Cultist, ArtSlantStreet.com, and Tropicult.com. She is ďthe girl on the sceneĒ for the MiamiArtZine.com, getting the latest stories on all thatís happening in the Magic City and reporting on the most innovative, artistic events and exhibitions. Monica is also a poet earning an M.F.A. in Creative Writing at Converse College, a writing tutor at Miami Dade College, a cat lover, and an occasional painter of butterflies too.