Jazz Night and Jam Session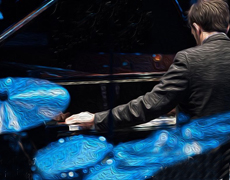 Join us for our Wednesday night Jazz series this summer with Zach Bartholomew, starting 9PM. Bring your instrument and jam with the band!
1st set will be playing some originals and arrangements and the 2nd set is open for musicians to sit in and play with the band. Any musicians wanting a place to hang and play in the Palm Beach/Delray area please come by!
Location
Death or Glory 116 NE 6th Ave, Delray Beach, FL 33483 (Map)
Contact Information
+1 561-808-8814