Charlie Cinnamon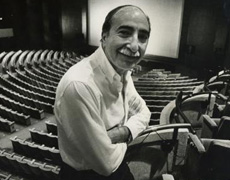 The Jewish Museum of Florida-FIU on June 19 opens its three-month exhibit honoring the late Miami entertainment publicist Charlie Cinnamon. Charlie Cinnamon: Legendary Press Agent runs through Sept. 16 at the museum in South Beach, 301 Washington Avenue.
The exhibition features more than 100 historic items curated from the personal archives of Cinnamon, who grew up in the Bronx in the 1920s and died in Miami in 2016 at age 94.
Show more >>
For more than 60 years, Cinnamon earned respect among journalists, celebrities and fellow publicists for his straightforward and no-spin brand of promotion. He worked with some of the world's biggest stars, including Elizabeth Taylor, Johnny Carson, Tallulah Bankhead, Milton Berle, Carol Channing, Ethel Merman, Chita Rivera, Lauren Bacall, Liza Minelli, Eartha Kitt, Hugh Hefner, Princess Caroline of Monaco, Julio Iglesias, Rita Moreno and many more.
The Jewish Museum of Florida-FIU is open Tuesday-Sunday from 10 a.m.-5 p.m. Admission is $6 for adults, $5 for seniors and is free on Saturdays and for members and children under 6.
Location
The Jewish Museum of Florida-FIU 301 Washington Avenue, Miami Beach, FL 33139 (Map)
Contact Information
786-972-3176