In My Minds Eye: Part Three | Jose Luis Garcia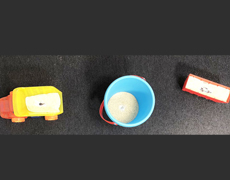 Curated by MFA in Curatorial Practice student Daniella Damas and featuring the work of recent MFA, Jose Luis Garcia exploring the subject of memory, archives, and identity. Above photographs framed by sand in beach toys.
Free and open to the public.
Location
FIU - College of Architecture + The Arts 11200 SW 8th Street - PCA 272, Mia, FL 33199 (Map)