After School Arts Academy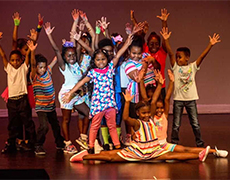 The African Heritage Cultural Arts Center presents the After School Arts Academy, an eight-week arts-intensive program, from August 17 to October 7, 2022.
The program provides an affordable multidisciplinary arts education for Miami-Dade County youth ages five through 16. From workshops to fieldtrips to showcases, the Academy strengthens students' unique identity by enhancing their academic abilities, improving their social skills, focusing on their health, and promoting positive self-esteem.
For ages 5-16, $236.
Location
African Heritage Cultural Arts Center 6161 NW 22nd Avenue, Miami, FL 33142 (Map)
Contact Information
Nicole Chaplin
305-638-6771