Jackson Browne
Tuesday, Apr 9, 2019 at 8:30 PM - English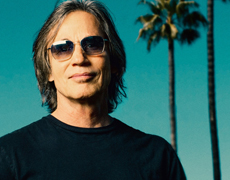 Legendary singer, songwriter, musician Jackson Browne brings an intimate acoustic performance with Special Guests Greg Leisz, Alethea Mills and Chavonne Stewart to the Fillmore Miami Beach at the Jackie Gleason Theater Tuesday, April 9th, 2019 / 8:30PM. Tickets go on sale Friday, January 18th / 10AM.
Reserved Seat tickets for Jackson Browne Tuesday, April 9th, 2019 / 8:30PM are $93.50, $79.50 and $55.50.
A limited number of VIP and Special VIP are available starting at $251.00.
All tickets are on sale Friday, January 18th / 10AM at LiveNation.com or charge by phone 800-745-3000 and at the Fillmore Box Office during normal business hours (Mon. – Fri., 11AM – 6PM and during show days).
Show more >>
Jackson Browne has written and performed some of the most literate and moving songs in popular music and has defined a genre of songwriting charged with honesty, emotion and personal politics. He was inducted into the Rock and Roll Hall of Fame in 2004 and the Songwriter's Hall of Fame in 2007. His debut album came out in 1972. Since then, he has released fourteen studio albums and four collections of live performances. His most recent studio album, Standing In The Breach, is a collection of ten songs, at turns deeply personal and political, exploring love, hope, and defiance in the face of the advancing uncertainties of modern life. Browne is known for his advocacy on behalf of the environment, human rights, and arts education. In 2004, Browne was given an honorary Doctorate of Music by Occidental College in Los Angeles, for "a remarkable musical career that has successfully combined an intensely personal artistry with a broader vision of social justice."
Location
Fillmore Theater 1700 Washington Avenue, Miami Beach, FL 33139 (Map)