Opera Gala Concert
Saturday, Nov 9, 2019 from 8:00 PM to 10:30 PM - Other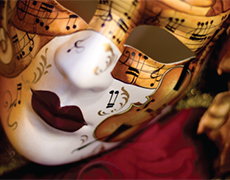 Annual Opera Gala Concert with music highlights from Rossini, Verdi, Puccini and other great opera composers. Exciting opera singers, chorus and orchestra performing the most loved arias, duets and ensemble including chorus and orchestra solos.
Show more >>
FEAUTURING: (Alphabetical order)
Natalie Avila, Mark Cotton, Gabriel Menendez, Hector Mir, Katiuzka Rodriguez, Christine Roo Suits, Carlos Silva, Alejandro Viera and other fine artists.
Orchestra and Chorus of MLO
Chorusmaster: Pablo Hernandez
Conductors:Beverly Coulter and Leo Walz
Artistic and General Director: Raffaele Cardone
MOL's Annual Greatest Operatic Event featuring wonderful well known artists as well as new talents. The most loved Arias, Duets and ensembles with the inclusion of famous Overtures and "Intermezzi" from the most celebrated Italian opera composers including Rossini, Verdi, Puccini and others.
Admission: $37 and 47, Students with ID $27 at Box Office only.
Location
South Miami-Dade Cultural Arts Center 10950 SW 211 ST, Cutler Bay, FL 33189 (Map)
Contact Information
RAFFAELE CARDONE
305-297-3619