22nd Annual Art Fest in the Pines
Mar 14, 2020 to Apr 10, 2020 - from 10:00 AM to 5:00 PM - English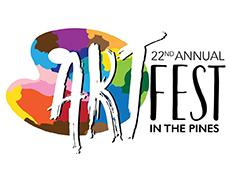 For the first time ever, Florida International University's Department of Art + Art History will exhibit the work from its Academy of Portrait & Figurative Art in The Frank's newest exhibition, The Academy. Presented by The Frank and the City of Pembroke Pines, The Academy is on display.
Show more >>
That night guests will enjoy spoken word performances by rhetorical poet, Adam Keene, as well as a delicate musical ambience created by Miami Wind Symphony harpist Lee Fei Chen.
The Academy is inspired by the intense visual drama of Italian Renaissance masterpieces and the technical precision of 17th century French académies. A classical art Atelier with courses in drawing and painting, FIU's Department of Art + Art History is led by founder David Chang, a classically trained artist, professor and chair of the department. The Academy of Portrait & Figurative Art, where students learn one-on-one with a master to perfect their drawing and painting, remains the first of its kind at a public university in the nation. Since its inception, many of FIU's most talented students and alumni have become a part of this unique and competitive experience at the university, establishing it as a leader of visual art in higher education.
"FIU's Academy of Portrait & Figurative Art is a distinguished program and we are honored to have been given the privilege of showcasing this work for the first time ever," said Taryn Möller Nicoll, chief curator of The Frank. "David Chang's mentorship and guidance shines through the brilliant artwork of his talented students. We are excited to share this remarkable exhibition with the community and hope our guests enjoy it as much as we do."
In The Frank's Third Space Gallery, which specifically focuses on supporting non-profit organizations, educational partners, underrepresented populations and community advocacy groups, an exhibition of digital paintings by Elton Burgest will be on display for a limited time. In The Frank Aisles, works by Colby DeGraaf will be showcased.
As part of The Academy, The Frank offers free fun, engaging and educational workshops, lectures and events for children and adults.
Location
Charles F. Dodge City Center Plaza 601 City Center Way, Pembroke Pines, FL, FL 33025 (Map)