Let's Stop HIV Together (Community Screening)
Saturday, Apr 27, 2019 at 4:45 PM - English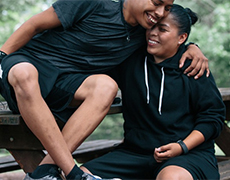 A community event focused on fighting HIV stigma. Thanks to the CDC we will be presenting their short documentary Let's Stop HIV Together: A Short Film followed by a panel discussion with film participants and community partners about what HIV Stigma is and how to fight it. Community partners will also be on hand to provide information and answer questions about HIV testing and treatment.
Show more >>
Let's Stop HIV Together mini-documentary is a collection of personal stories of individuals from all walks of life living with HIV—from those born with it to those who contracted it later in life.
The panel will include film participants Damaries Cruz, Maria Iglesias, and Maria Mejia, as well as local community partners Latinos Salud, Care Resource, and UHealth.
Preceding the film & panel discussion is the presentation of Heads Up from writer/director Alex McFry and the FSU College of Motion Picture Arts. (This film has no affiliation/correlation with CDC.)
Location
Regal Cinemas South Beach 1120 Lincoln Rd., Miami Beach, FL 33139 (Map)