Stonewall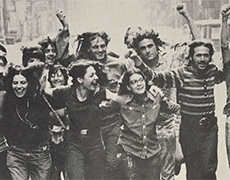 The exhibition opening of Art after Stonewall, 1969 - 1989., coinciding with the 50th anniversary of the Stonewall Riots of 1969, features more than 200 works of art and related visual materials that explore the profound impact of the Lesbian, Gay, Bisexual, and Transgender (LGBTQ) liberation movement on visual culture.
The exhibition opened on Saturday, Sept. 14 at the Patricia and Phillip Frost Art Museum.
The show continues through Sunday, Jan. 5, 2020.
Location
Patricia & Phillip Frost Art Museum 10975 SW 17th Street, Miami, FL 33199 (Map)