Il Matrimonio Segreto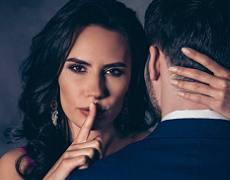 A father attempts to marry off his daughter with dramatic results and surprising complications in one of the most successful comic operas from the late eighteenth century. Cimarosa's Il matrimono segreto (The Secret Marriage) is the perfect opera for anyone who loves the music of Rossini (The Barber of Seville) and the comedy of Mozart (The Marriage of Figaro). Discover this charming score and become part of the drama when a family secret is uncovered and changes everything.
Please note: No late seating / No reentry / Children must be at least six years old to attend. Food and beverage will be allowed in the lobby but not inside of the Auditorium. Sung in Spanish with English and Spanish projected translations.
Location
Miami-Dade County Auditorium 2901 West Flagler St, Miami, FL 33135 (Map)
Contact Information
Carolina Pupo-Mayo
305-547-5414
305-541-7782