Details - AXS Art Football Edition
Thursday, Jan 30, 2020 from 6:00 PM to 8:00 PM - English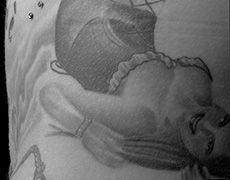 Opening Reception is January 30, 2020 from 6-8pm.
AXS Art Football Edition is pleased to announce the opening of Details featuring Large Format Photographs by artist D. James Dee on Thursday, January 30, 2020. During AXS Art's Football Edition, meet former NFL Tight End Jed Weaver who will display sports memorabilia in honor of Game Day in Miami February 2, 2020.
Artist D. James Dee has photographed the work of important artists and influential galleries for the last 39 years. His large format photographs bring out a depth of detail in the subject matter that can give rise to a profound level of intimacy between subject and viewer.
Show more >>
Jed Weaver played for the Miami Dolphins and was an all-league and all-state player in football, basketball and baseball. He is now an Estate Agent and Pro Athlete Relocation Specialist with Mizner Grande Realty.
Details will be on display by appointment only from January 31, 2020 to April 30, 2020. An Opening Reception will be held Thursday, January 30, 2020 from 6-8pm. There is no charge to attend the Opening. To RSVP, email. For more information or to schedule a viewing, call or email.
AXS Art partners with local artists and organizes events to showcase the artists' works. AXS Law Group and its attorneys believe in the importance of supporting and protecting the local Miami artistic community, its programs and events. The firm is also committed to ensuring that local artists receive access to dedicated legal advice and representation.
AXS Law Group is a full-service boutique law firm in Wynwood dedicated to providing practical and comprehensive solutions to complex matters. The firm's practice areas include Corporate & Transactional, Franchise and Distribution, Hospitality, Litigation & Dispute Resolution, and Real Estate. For more information, visit website.
Location
AXS LAW GROUP 2121 Northwest 2nd Avenue, Suite 201, Miami, FL 33127 (Map)
Contact Information
305-297-1878