XXllI New Music Miami ISCM Festival 2020
Wednesday, Jan 22, 2020 at 7:30 PM - English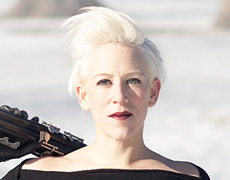 New Music Concert: New Music Miami Festival featuring the virtuoso bassoonist Rebekah Heller. Wednesday, 1/22/20, 7:30PM. Pre-Concert discussion starts at 7PM.
The New York Times has praised Heller for her "flair" and "deftly illuminated" performances and we expect nothing less as she performs works by Abondano, Balter Garcia, Guzman, de Leon and Lim at MBUS.
Free and open to the public.
Location
Miami Beach Urban Studios 420 Lincoln Rd. Suite 440, Miami Beach, FL 33139 (Map)