Frankenstein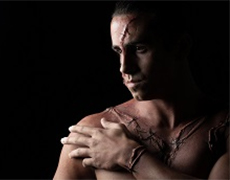 One of the great horror stories of all time, Mary Shelly's classic tale of gods and monsters still fascinates two hundred years after its 1818 publication! First presented at the National Theatre in London, directed by Danny Boyle and starring Benedict Cumberbatch, Nick Dear's adaptation is highly theatrical and surprisingly relevant.
Employing striking images and beautifully poetic language, the play explores the very nature of good and evil, brought to life with thrilling and heartbreaking results.
From the Creature's first moments on stage, as he writhes naked out of an organic pod, the audience is swept into a breathtaking whirlwind of emotional storytelling through imagery and movement.
With daring and stylized staging, comes a humane, insightful retelling of the original story, focusing on the plight of the creature and his desperate journey to fit into a world that doesn't want him. A theatrical event like none other.
Location
Adrienne Arsht Center 1300 Biscayne Blvd, Miami, FL 33132 (Map)