Renowned European Artist, Agnes Nagy, Makes Debut for Miami Art Week
Thursday, Dec 2, 2021 from 7:00 PM to 10:00 PM - English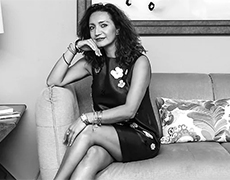 Grand Opening Exhibit: Acclaimed Hungarian sculptor, Agnes Nagy, makes her Miami debut during Miami Art Week with exclusive showings at various satellite events throughout Miami. Platform by Sogol Decor creative space will feature a curated collection of Nagy's large animal sculptures beginning Thursday, December 2.
Show more >>
Agnes Nagy is a large-scale, acclaimed sculptor from Budapest, Hungary. While a skilled student and proven artist across various mediums, animal sculptures are her passion. Her work visualizes and empathizes with the souls of her animal subjects, exemplifying the intense bonds held between human and beast.
Her background in a range of art forms including pottery, ceramics and leather puts a unique, personal stamp on her work that stands out from contemporaries. Her exhibit is presented in partnership with South Florida SPCA and the Hungarian Consulate and a portion of the proceeds from each piece sold will benefit the South Florida SPCA, a Miami-Dade nonprofit that rescues and rehabilitates horses and livestock.
Private showings of the artist's work will be available by appointment from December 3 through February 28.
For more information, call or email.
Location
Platform By Sogol Décor 410 Meridian Ave #101, Miami Beach, FL 33139 (Map)
Contact Information
Sogol
301-254-5907