10,000 Strong Black Leadership Conference
Saturday, Dec 4, 2021 from 5:00 PM to 10:00 PM - English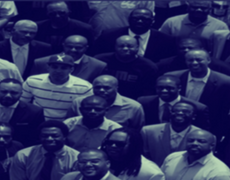 The Circle of Entertainment, Encouraging Dreamers Breaking Barriers and Fantasy Theatre Factory present an exclusive networking event like no other!
Come together with a progressive business community. Learn more about establishing positive business acumen. Come enjoy panels discussing Social Activism, Finance, Religion, Medical Discrimination, Sports, Tech, Arts & Entertainment led by some of Miami's finest business persons. Ijamyn Gray, Eric Knowles, Ed Haynes, Brandon Jones, T. Willard Fair, David Wilson, Ice Squad Entertainment just to name a few. Refreshments will be provided by Other Side of the Bridge!
There will be powerful Q&A's after each panel, so come and be heard!
A Special Thank You to the Circle of Brotherhood, Natural Motions Studios, Encouraging Dreamers Breaking Barriers, Other Side of the Bridge, S.H.E.A.R. Inc, Arc of the City, The Urban League, The Miami Dade Chamber of Commerce, Ice Squad Entertainment, Mt. Calvary Baptist Church., Haynes Security, Southeast Overtown/Park West Community Redevelopment Agency and Blackman Music Group.
Parking Garage- 6104 NW 6th Ct. Miami, FL 33127.
COVID-19 Protocol & Practices: Read more
Location
Sandrell Rivers Theater 6101 NW 7th Ave Suite 79, Miami, FL 33127 (Map)
Contact Information
Rommel Arellan-Marinas
305-284-8800