Bob Marley's Three Little Birds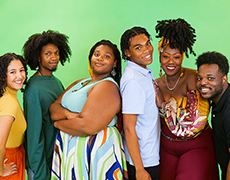 This jammin' musical featuring the timeless music and lyrics of Bob Marley is based on the children's book (Every Little Thing) by his daughter Cedella Marley. Bob Marley's Three Little Birds shares the legendary reggae artist's message of peace and love with a new generation of songbirds.
Mama says "breathe easy," but Ziggy's afraid to leave the house. He's too busy worrying about tropical storms, evil spirits and steering clear of that sneaky, hair-snatching Duppy! But with the help of Dr. Bird and his feathered friends, Ziggy's reminded that "every little thing gonna be all right!"
Location
Adrienne Arsht Center 1300 Biscayne Blvd, Miami, FL 33132 (Map)