I Wanna F*#%ing Tear You Apart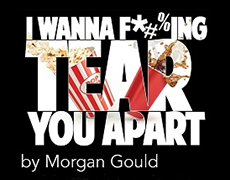 Samantha and Leo are a team best friends, roommates, allies against the world until a new friend enters and upends their co-dependent world of mutual self-loathing and Grey's Anatomy marathons. A play about the nature of friendships in all of its f@#ked up forms, with a special shout-out to the kind of love that sometimes looks like a lot of rage.
Performances run Thursday to Sunday.
Location
Island City Stage 2304 N. Dixie Hwy, Wilton Manors, FL 33305 (Map)
Contact Information
954-928-9800