Tracy Jones by Stephen Kaplan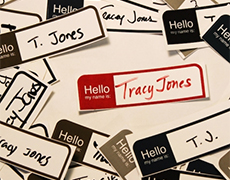 Tracy Jones is throwing a party and she's invited every woman in the world also named Tracy Jones to the festivities. And as she sits alone for over an hour, nursing her Diet Coke, wondering if any other Tracy Joneses will show up, epic loneliness is about to be tested beyond anything Tracy ever imagined.
Performances run Thursday to Sunday.
Location
Island City Stage 2304 N. Dixie Hwy, Wilton Manors, FL 33305 (Map)
Contact Information
954-928-9800