Enlightenment Festival: A Visit from Haydn
Friday, Feb 23, 2024 from 8:00 PM to 9:30 PM - Other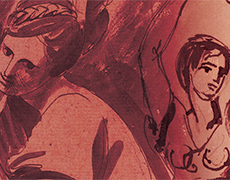 Patrick Dupre Quigley, Conductor
A special visit to the Esterházy palace by war hero Admiral Lord Nelson and his mistress, Lady Emma Hamilton, inspired this concert of works by Haydn. Amateur soprano and scandalous socialite Lady Hamilton struck up a friendship with Haydn and they performed together multiple times during her stay at Esterházy. The palace's resident composer, Haydn provided entertainment for the diplomatic visit with the premier of the Te Deum for the Empress Marie Therese and two works dedicated to Lord Nelson: Missa in angustiis (later coined the "Nelson" Mass) and the song "The Battle of the Nile," with Emma singing. Step back in time to relive the political and social intrigue of Haydn's time in a concert for chorus and chamber orchestra that will make you feel like you've stepped into a salon at the Austrian palace.
Featuring UCLA Ensemble Artist Program students.
Join us 1 hour before each concert for a Pre-Concert Conversation!
Location
Church of the Little Flower 2711 Indian Mound Trail, Coral Gables, FL 33134 (Map)