The Fountains of Israel - All Souls Episcopal
Sunday, Mar 24, 2024 from 4:00 PM to 5:30 PM - Other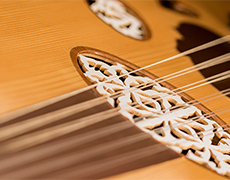 Ruben Valenzuela, Conductor
Seraphic Fire welcomes guest conductor Ruben Valenzuela for a concert highlighting the music of German Baroque composer Johann Schein. Rarely performed, The Fountains of Israel is an uncommon example of German sacred madrigals. A predecessor to Bach even holding the same church position in Leipzig as Bach Schein was known for incorporating stylistic elements of Italian Baroque into his work. Fans of Monteverdi and William Byrd are sure to enjoy the expressive text painting and interlocking lines in Schein's works for chorus and continuo.
Join us for a Pre-Concert Conversation 1 hour before each concert!
Location
All Soul's Episcopal 4025 Pine Tree Dr, Miami Beach, FL 33140 (Map)