ART3D: Modern Dimensions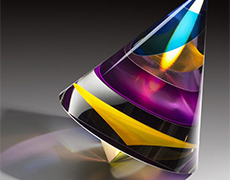 ART3D: Modern Dimensions
Sculpture Exhibit
Join us at the Palm Beach Design Showroom for this months Sculpture Exhibition: Modern Dimensions, Thursday February 4th from 4pm - 7pm. Discover stunning sculptures that push the limits of design and impeccable craftsmanship. Marvel at world class artworks, from Award wining Artists. Modern Dimensions will feature a diversity of works in bronze, wood, ceramic and glass.
Featured Artists: Yury Darashkevich, Pavel Novak, Robert Hooke, Debra Steidel, Jennifer Mccurdy, Cliff lee, Kate Tremel, Lenore Rae Lampi, Thomas Odonnell and Special Guest Artist: Carol Prusa
FREE and Open to the public
Opening Reception: Thursday, February 4, 4-7 pm
On View: February 4, 2021 - March 11, 2021
In an effort to welcome guests and clients back safely, we have COVID19 protocols in place for social distancing and Masks or face coverings are required in this facility.
To RSVP please email.
Location
Palm Beach Art, Antique, Design Showroom 500 North Dixie Highway, lake worth, FL 33460 (Map)