Artists, Scholars & Curators
Thursday, Apr 13, 2023 at 2:00 PM - English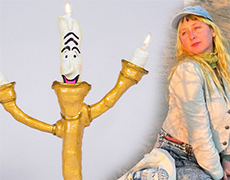 Artists, Scholars & Curators: A Lecture Series - Alumni Edition | Autumn Casey '2010.
Autumn Casey draws on the ambiguity of personal memory and pop-cultural ephemera, to fantasize and elaborate on reflections of the world. Her practice moves from sculpture to collage, as well as video and performance. She enjoys redeploying existing materials or moments in unexpected, idiosyncratic ways.
Free and open to the public.
Location
Miami Dade College – Wolfson Campus Auditorium 300 NE 2 Avenue Room 1261, Miami, FL 33132 (Map)