Springfield Pride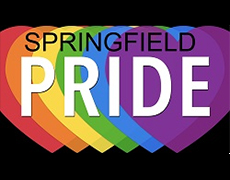 Imagined from today's headlines, a story of politics, tense alliances, and deep conflict. When a liberal, cis-gender politician's off-record comments about Black Lives Matter become public and don't at all match his public, social justice persona, can he still remain the Grand Marshal of Springfield's Gay Pride Parade happening in just three days?
A new play about the divisions within the LGBTQ+ community and the growing ethnic, race, gender, and generational divide. As the movement is challenged from within, can its complex agenda and its traditional partnerships and social justice alliances still find a unified message? Is such a thing even possible today, especially when the clock is ticking and strong voices are in the room?
Performances run Thursday to Sunday.
Location
Island City Stage 2304 N. Dixie Hwy, Wilton Manors, FL 33305 (Map)
Contact Information
954-928-9800