Queer Miami: A History of LGBTQ Communities
Friday, Apr 26, 2019 various times - English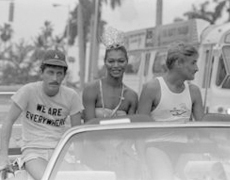 HistoryMiami Museum is excited to announce its new exhibit, Queer Miami: A History of LGBTQ Communities, opening March 16 to the public. The LGBTQ community has made strides in recent years, however, there's still room for growth and this exhibition shows the path leading up to today. Queer Miami will chronicle Miami's queer past over one hundred years, while sharing stories of those who refused to be silenced.
Exhibition Opening: March 16, 2019.
Exhibition Preview Night Party: March 15, 2019.
Location
HistoryMiami 101 West Flagler Street, Miami, FL 33130 (Map)
Contact Information