The Overtown Marketplace
Sunday, Aug 25, 2019 from 12:00 PM to 8:00 PM - English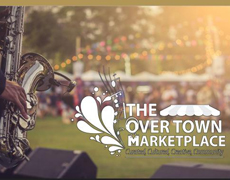 The Overtown Marketplace is a community-centric event that celebrates the many different Afro-Cultures of Miami located in historic Overtown and offers a curated mix of art, food, music, shopping and entertainment.
The space will feature seven carefully curated elements for the public to enjoy and utilize: events, vendors, food, art, The Chill, Content Corner, and culture. As part of the Grand Opening celebrations, this event is FREE and Open to the public with two additional activities on August 24th and 25th.
Saturday, August 17th - Soft Launch from 3:00 PM - 8:00 PM EDT at The Urban. (To RSVP to the Overtown Marketplace Soft launch on August 17, email Kechthis@gmail.com)
Saturday, August 24th - Flag Day from 12:00 PM – 8:00 PM: Visitors and businesses are encouraged to display the colors of their heritage while enjoying art, food, and music that represent the many cultures of Miami.
Sunday, August 25th - A Taste of Overtown from 12:00 PM – 8:00 PM: Visitors will be able to stroll through a diverse assortment of food service providers from local restaurants, caterers, and chefs.
Location
The Overtown Marketplace The Urban, 1000 NW 2nd Ave., Miami, FL 33136 (Map)