Kindsight at Images and Writings of Robert G. Zuckerman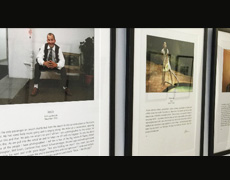 FIU CARTA Distinguished Affiliate and top-ranked photographer Robert G. Zuckerman has mounted an amazing exhibition featuring his collection of photographs and writings focused on the diverse and fascinating individuals he encounters in South Florida. Sponsored by a City of Miami Beach Cultural Anchors Grant.
Free and open to the public.
Location
Miami Beach Urban Studios 420 Lincoln Rd. Suite 440, Miami Beach, FL 33139 (Map)
Contact Information
305-535-1464